Our workshop schedule is available at Eventbrite, our Facebook page, and Google Calendar.  Halifax Makerspace members get discounts on all our workshops.  For our free monthly workshops, check out our Meetup page.
Past workshops
If you have a group of 4 or more people, we can work with you to schedule a private workshop. Contact us!
Woodworking 101: Cedar BBQ Grill Scraper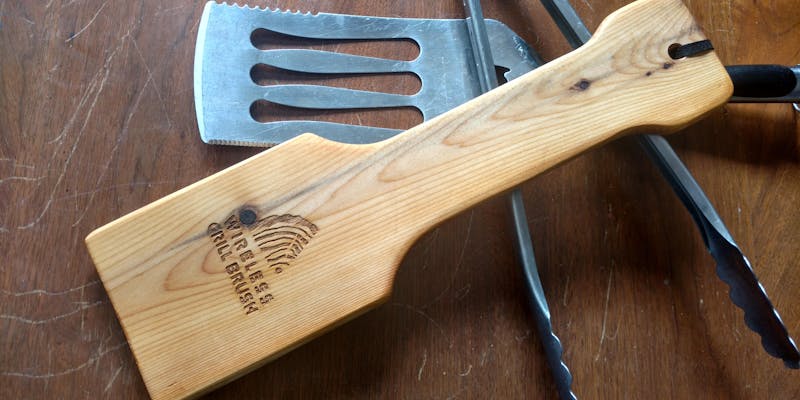 Throw away that wire bristle brush for a 100% cedar grill scraper. To use it the first time, simply preheat your grill as hot as it will get for 15 minutes and scrape. The heat will burn perfectly spaced grooves into the cedar. Attendees will learn to use a table saw, bandsaw, router, drill press, belt sander and hand sanders. Then we'll laser engrave it and apply a finish.
Wood Shop Power Tools
Learn the basics of the power tools in our woodshop. We will teach you how to keep your fingers while going over the basics of the table saw, miter saw, band saw, sanders, router, jig saw and drill press.
Laser Cut Notebook
We will use the laser cutter to create a unique, personalized notebook with an oak cover, cutout design and engraved name. No experience necessary. Skills: vector graphic design, laser cutting, minor woodworking. Personalized notebooks make great gifts!
See workshop schedule and get tickets.